Dr Wong Sze-hung, President of Osteoporosis Society Hong Kong
Dr Cheung Ching-lung, HKU's Department of Pharmacology and Pharmacy, committee member of American Society of Bone and Mineral Research
Mr William Chui, President of Society of Hospital Pharmacists of Hong Kong
Dr Fan Ning, Founder of Health in Action
Mr Samuel Mak, Founder of Silveriders
Ms Amy Wong, Founder of Osteoporosis Concern Group

The Osteoporosis Primary Care Task Force is formed by a group of healthcare experts, academics and non-profit organisations to push for the government to introduce a universal DXA screening to reduce the public healthcare burden of bone fracture caused by osteoporosis in elderly people. Our activities include,


A wholesome user-journey in the primary care setting: from public education, screening, diagnosis and lifestyle intervention to treatment as to reduce the rate of fragile fractures.

Promote disease awareness and osteoporosis prevention knowledge in Kwai Tsing (KT) District
Enhance self-management ability
Improve awareness and self-management
Meliorate treatment rate and provide case follow-up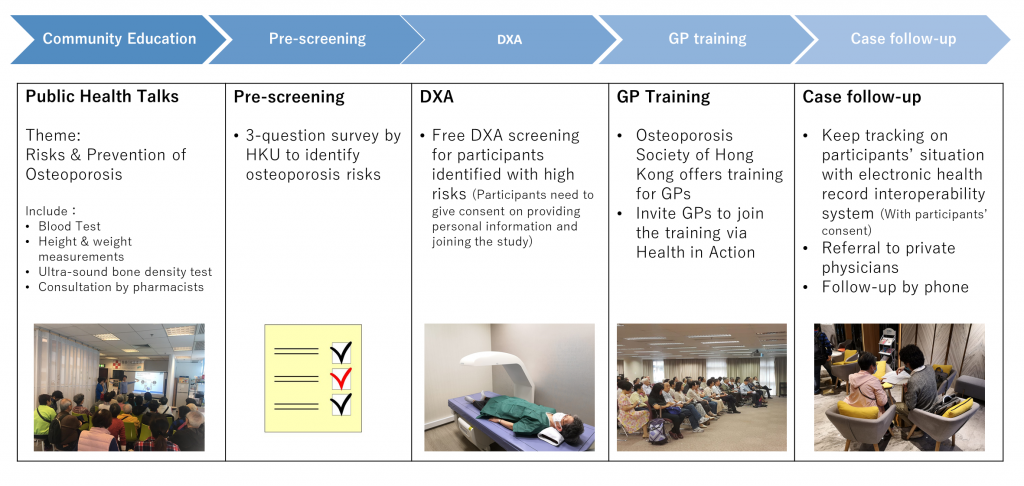 In December 2019, the Task Force launched the Osteoporosis Primary Care Pilot Project. The expected outcome after a year:


To let osteoporosis patient can receive appropriate treatment and embark on the progress of rehabilitation in the community, we are convening doctors from all districts to join our task force doctor network.
For the list of doctors, please click here: https://www.hkocg.org/%e6%90%9c%e5%b0%8b%e9%86%ab%e7%94%9f/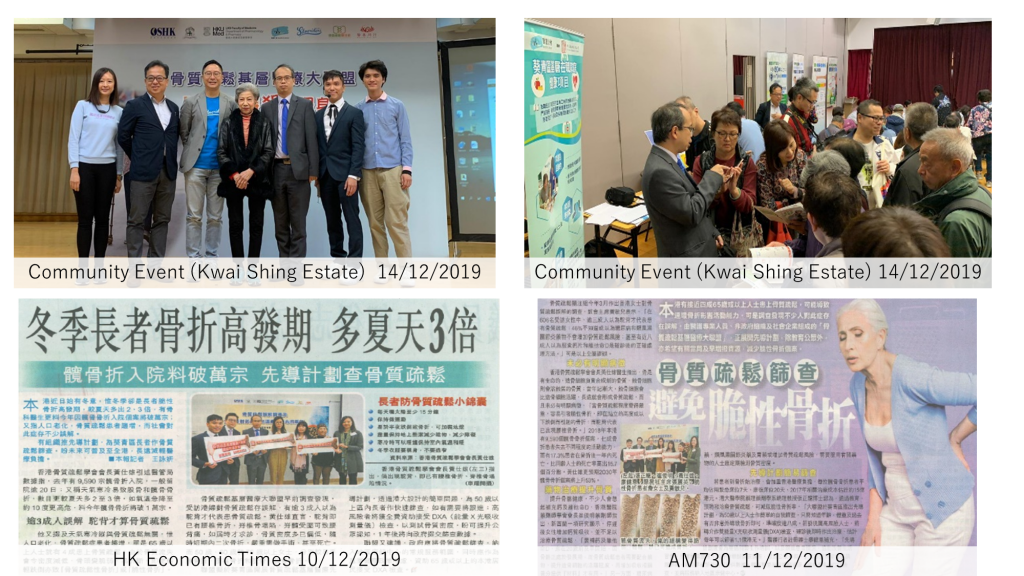 Justin Lau
Tel: +852 5543 4145
Email: stktosteo@gmail.com